Posts for: February, 2019
By Lawrenceville Dental Implant Center And Periodontics, LLC
February 15, 2019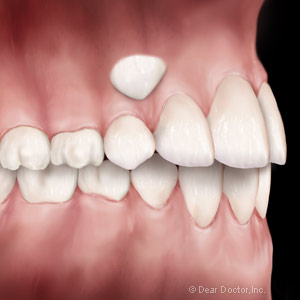 The final emergence of permanent teeth in late adolescence marks the end of a long process beginning in the womb with the formation of our primary or "baby" teeth. Permanent teeth form in a similar way as buds high in the jaw, continuing to grow until the primary teeth ahead of them fall away. The crowns of the new adult teeth eventually break through the gum tissue and emerge (erupt) into view.
At least, that's normally what should happen; sometimes, though, a tooth may only erupt partially or not at all, a condition known as impaction. The crown remains partially or fully submerged below the gum line, causing the tooth to press against other teeth, potentially damaging them. It can also make periodontal (gum) tissues adjacent to the area more susceptible to disease. Wisdom teeth are especially prone to this kind of impaction, to the extent they're often surgically removed (extracted) to avoid future problems to adjacent teeth or the bite.
Upper canines (the "eye teeth" normally located directly below the eyes) are also subject to impaction. But because of their highly visible position, extracting them could have an adverse impact on the patient's smile. In this case, we often attempt instead to expose and ultimately save the tooth.
Before taking any action, however, an orthodontic examination is conducted first to pinpoint the exact position of the impacted tooth and determine how that position might affect moving teeth into a more desired alignment. If we find the impacted canine is in a workable position, the next step is to surgically uncover the tooth from the gum tissue (a minor procedure usually performed by an oral surgeon or periodontist). Once exposed, an orthodontic bracket with a small attached gold chain is bonded to the tooth. The gums are then sutured back into place with the chain exposed and allowed to heal.
At some future point an orthodontist will attach the chain to orthodontic hardware that will pull the impacted tooth into proper position over several months. As a result, the upper canine becomes "un-impacted"; the dangers to surrounding teeth and tissues are also reduced. And, just as important, we can preserve the tooth and with orthodontics achieve an attractive, normal smile.
If you would like more information on the effects and treatment of impacted teeth, please contact us or schedule an appointment for a consultation. You can also learn more about this topic by reading the Dear Doctor magazine article "Exposing Impacted Canines."
By Lawrenceville Dental Implant Center And Periodontics, LLC
February 05, 2019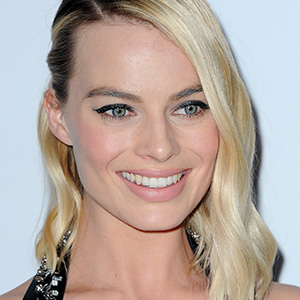 On the big screen, Australian-born actress Margot Robbie may be best known for playing devil-may-care anti-heroes—like Suicide Squad member Harley Quinn and notorious figure skater Tonya Harding. But recently, a discussion of her role in Peter Rabbit proved that in real life, she's making healthier choices. When asked whether it was hard to voice a character with a speech impediment, she revealed that she wears retainers in her mouth at night, which gives her a noticeable lisp.
"I actually have two retainers," she explained, "one for my bottom teeth which is for grinding my teeth, and one for my top teeth which is just so my teeth don't move."
Clearly Robbie is serious about protecting her dazzling smile. And she has good reasons for wearing both of those retainers. So first, let's talk about retainers for teeth grinding.
Also called bruxism, teeth grinding affects around 10 percent of adults at one time or another, and is often associated with stress. If you wake up with headaches, sore teeth or irritated gums, or your sleeping partner complains of grinding noises at night, you may be suffering from nighttime teeth grinding without even being aware of it.
A type of retainer called an occlusal guard is frequently recommended to alleviate the symptoms of bruxism. Typically made of plastic, this appliance fits comfortably over your teeth and prevents them from being damaged when they rub against each other. In combination with stress reduction techniques and other conservative treatments, it's often the best way to manage teeth grinding.
Orthodontic retainers are also well-established treatment devices. While appliances like braces or aligners cause teeth to move into better positions, retainers are designed to keep teeth from moving—helping them to stay in those positions. After active orthodontic treatment, a period of retention is needed to allow the bite to stabilize. Otherwise, the teeth can drift right back to their old locations, undoing the time and effort of orthodontic treatment.
So Robbie has the right idea there too. However, for those who don't relish the idea of wearing a plastic appliance, it's often possible to bond a wire retainer to the back surfaces of the teeth, where it's invisible. No matter which kind you choose, wearing a retainer can help keep your smile looking great for many years to come.
If you have questions about teeth grinding or orthodontic retainers, please contact our office or schedule a consultation. You can read more in the Dear Doctor magazine articles "Teeth Grinding" and "The Importance of Orthodontic Retainers."
Find Us
Lawrenceville, NJ Periodontist
Lawrenceville Dental Implant Center And Periodontics, LLC
133 Franklin Corner Road
Lawrenceville
,
NJ
08648
(609) 896-0700
Call For Pricing Options
Our office has flexible hours to fit your busy schedule